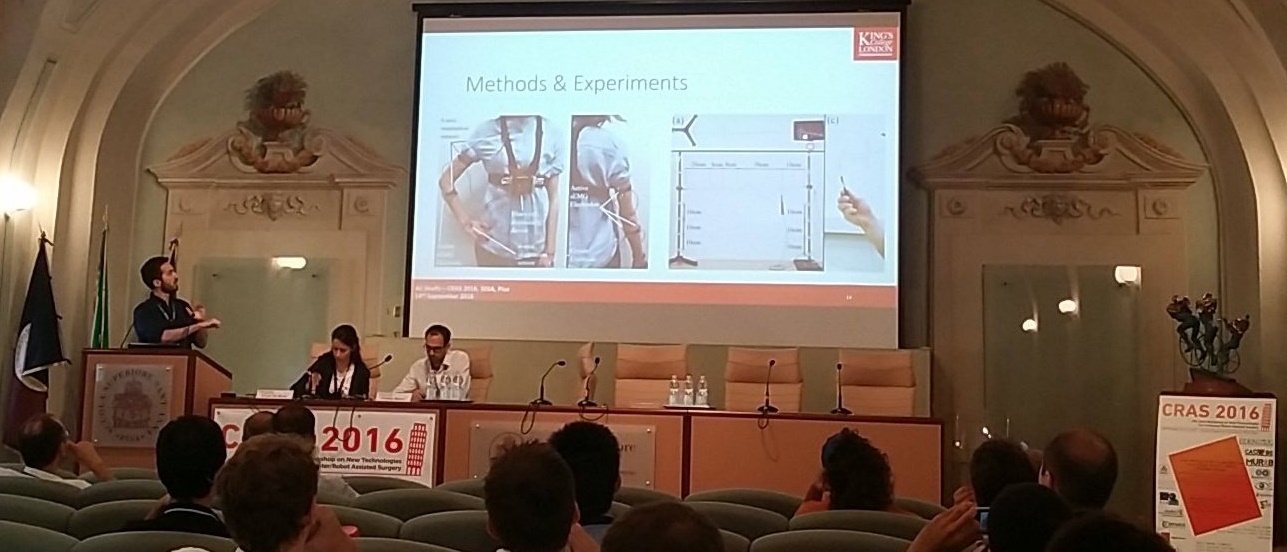 Wonderful presentations and a good opportunity to exchange ideas for CoRe members with two oral and three poster presentations in the 6th Joint Workshop on New Technologies for Computer/Robot Assisted Surgery (CRAS) 2016, held in Pisa on September 12-14.
And congrats to Dr. Angela Faragasso , et. al. for best poster award in CRAS 2016. Angela has been granted JSPS Postdoctoral Fellowship for Overseas Researchers recently too after receiving her PhD in robotics at King's College London this summer.
Click for more information about the CRAS 2016 worksthop and the program.