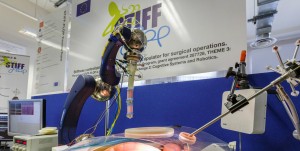 STIFF-FLOP, A Soft Surgical Manipulator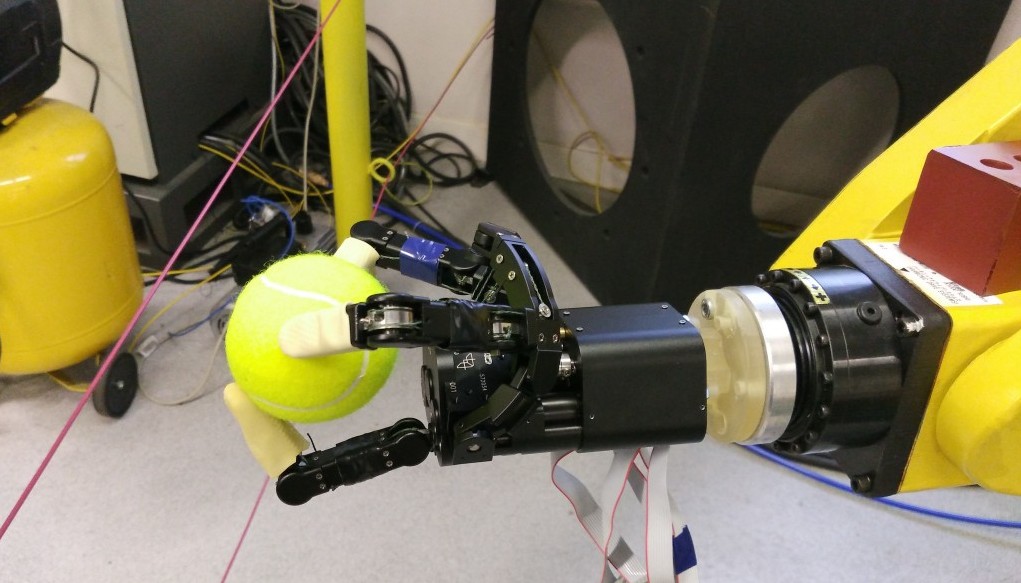 KCL Metahand, A Robot Hand with a Reconfigurable Palm
The Centre for Robotics Research (CORE) at King's College is demonstrating the latest research that deals with a broad range of exciting topics. We will show how we see the future, and how robots can change our lives. You will see:
soft robots that are created taking inspiration from the natural world and wildlife;
wearable and rehabilitation robots that can assist people in their daily needs and tasks;
a robotic hand that is capable of performing complex manipulations;
haptics and tactile technologies that are giving the sense of touch to the robots;
and a lot of other exciting robotic demonstrations.
Tours to robotics labs will be available on the day (12pm, 1:30 pm and 3 pm). To book your place we recommend to come at lease 30 minutes before the tour as numbers are limited.
Demonstrations will be held in room K0.50. Meet our representative next to Kinba robotic receptionist for guidelines.
The event is free of charge and no registration is required. However, to help us to estimate the total number of visitors and to organise a better day for you, we ask you to express your interest via Eventbrite.
Please register by following this link.
——————————————-
When: Saturday, 25 June 2016 from 11:00 to 16:00 (BST) – Add to Calendar
Where: Room K0.50, King's College London – Strand, London, WC2R 2LS – View Map
Contact details: Jelizaveta Konstantinova (jelizaveta.konstantinova@kcl.ac.uk)
Organisers: Kaspar Althoefer, Jian Dai, Matthew Howard,  Hongbin Liu, Thrishantha Nanayakkara, Elizabeth Sklar, Jelizaveta Konstantinova
Utopia Lunchtime Talks at Somerset House
As a key part of Utopia 2016: A Year of Imagination and Possibility and UK Robotics week, we are holding a series of lunch time talks which bring together the creative community of Somerset House to share in and celebrate each other's practices, projects and approaches to working better.
Each talk is 15-minutes long and start at 1pm at the Utopia Treasury space at Somerset House. The talk are open to public.
30 June: Struan Bourke and Shelley James – "Conjugated Polymers-Particles for the Future"
1 July: John Grayson
14 July: Soraya Caixeiro – "Silk Biolaser: a new prospect for in body sensing? "
15 July: Riccardo Sapienza  – "The power of light"
For more information on the talks click here. (Here is link to a new event page)
——————————————-
Where: Utopia Treasury: A Repository of Utopian Ideas (Great Arch Hall, South Wing, Somerset House)
When:  1 pm to 1:15 pm