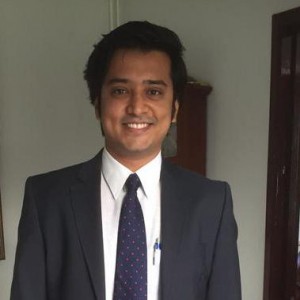 Prabhakar is a PhD student in the  Department of Engineering at King's College London, under the supervision of Dr. Matthew Howard.
In 2013 he received a First Class Honours Bachelors in Electrical and Electronics Engineering from PES University, Bangalore, India. He holds a First Class Distinction MSc. Degree from King's College London as well. He has professional experience with organisations like Tesco and Monsanto.
Research Project

Robotic Singulation of Tangled Plants
The development of collaborative robotics are seen as key to the factory of the future and the adoption of industry 4.0 in manufacturing engineering. This research aims to investigate the use of collaborative robotics in the production of horticultural crops such as herbs by understanding and imitating the fine dexterous manipulation strategies humans use with their own hand, and modelling these through advanced statistical learning techniques. Experimental tests will be conducted to gather data on hand control strategies and testing will include measurements of the extent to which these can be transferred for successful automation of herb singulation in a production line environment.
 
Research Interests
Reinforcement Learning
Deep Reinforcement Learning
Manipulation of Deformable Objects
Singulation Strategies for Entanglement prone Objects
Funding Awards
The Professor Sir Richard Trainor PhD Scholarship
Vitacress Salads Ltd.
Research Publications
Media Publications
---
Contact
Department of Engineering
Strand Campus
King's College London, Strand,
London, WC2R 2LS
United Kingdom
Email: ray[dot]prabhakar@kcl.ac.uk