Widening Participation in Informatics: "IT makes Sense" courses 2016-2019
The purpose of this project is to encourage potential students from groups under-represented in computing to apply for higher education courses.
We provide three taster courses, each of which consists of a weekly lecture/practical session of 1.5 hours for 3 or 4 weeks.
The WP project built on a previous Carnegie Library Lab project (funded by the Carnegie UK Trust), which funded the initial development of the courses and the trial running of the courses. Subsequently the courses were improved and run for larger numbers of attendees within the WP project.
The courses have been run 4 times (web course) at Durning Library and Brixton Library, and one Python course at Brixton library, and one Java course at Durning Library. Over 80 students have attended the 6 courses.
In addition to providing skills and encouragement to local young people and other residents, the courses have given King's students an invaluable opportunity to work as tutors in support of the courses, to share their knowledge and gain teaching experience in a new environment. 14 students have participated in the programme to date as volunteers (on the CLL courses) or paid (WP courses).
Dr Sobhan Yassipour-Tehrani co-taught the WP courses with Dr Lano.
The CLL and WP projects also purchased laptops to help in the teaching of the courses.
An article about the project was published in Information Professional:

Dr Lano with Caroline Graham of Lambeth Library Services: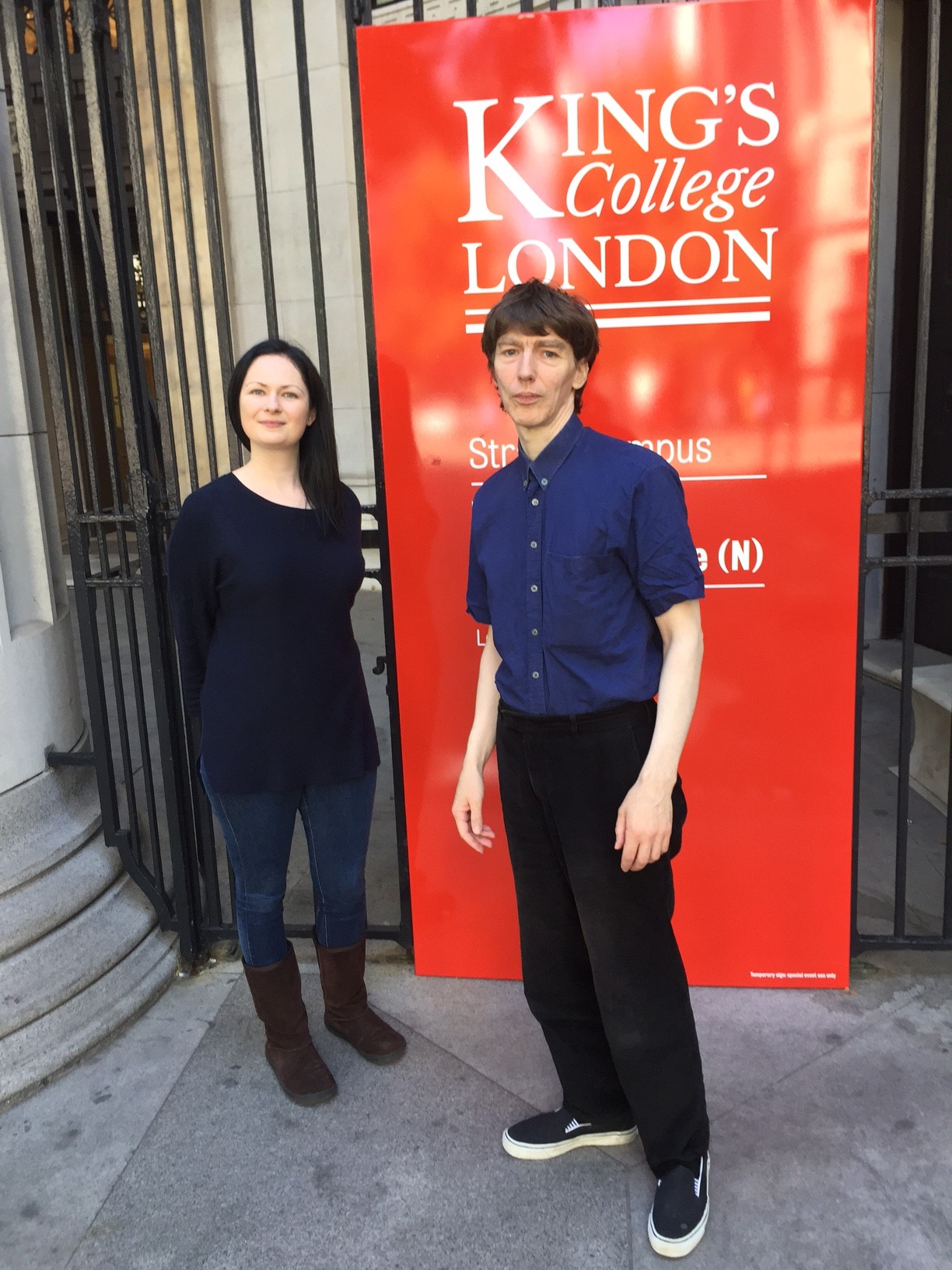 Some posters for the courses are here and here.
Project Funding
Carnegie UK Carnegie Lab project: Software Engineering training for employment skills. £6700. April 2016-September 2017. This was one of only 6 projects approved for funding out of 70 applications. It was co-written by Dr Lano and Caroline Graham.
Widening Participation project: Widening Participation for Informatics. £5900. August 2017-July 2018. This was written by Dr Lano.
Widening Participation project: Widening Participation for Informatics. £2250. September 2018-July 2019. This was written by Dr Lano.