UK-Japan Winter School
New Methods in Geometry
King's College London, 10-13 January 2011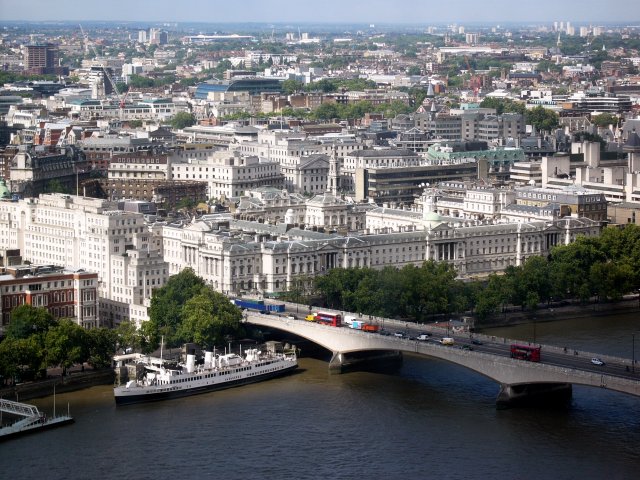 Course Lecturers:
Simon Donaldson (Imperial College London): Exceptional holonomy, gauge theory and calibrated geometry
John Jones (University of Warwick): String Topology
Keiji Oguiso (Osaka University): Classification of general singular fibers of proper holomorphic Lagrangian fibrations via characteristic curves

Guest Lecturers:
Ryushi Goto (Osaka University)
Mark Haskins (Imperial College London)
Hiroshi Iritani (Kyoto University)
Shinichiroh Matsuo (Tokyo University)
Dmitri Panov (King's College London)

Student Lecturers:
Yohsuke Imagi (Kyoto University)
Shota Murakami (Keio University)
Thomas Walpuski (Imperial College London)


REGISTRATION AND ACCOMMODATION
PROGRAMME
ABSTRACTS OF LECTURE COURSES AND GUEST LECTURES
PARTICIPANTS
TRAVELLING TO AND FROM LONDON
TRAVELLING IN LONDON
TRAVELLING TO STRAND CAMPUS


Organizing Committee:
Jürgen Berndt (King's College London)
John Bolton (Durham University)
Martin Guest (Tokyo Metropolitan University)
Yoshiaki Maeda (Keio University)

Scientific (Advisory) Committee:
David Elworthy (University of Warwick)
Yuji Ito (Keio University)
Hideki Omori (Tokyo University of Science)
Miles Reid (University of Warwick)

INFORMATION ABOUT PREVIOUS UK-JAPAN WINTER SCHOOLS



DONATIONS: The UK-Japan Winter Schools have been fortunate to receive financial support from various organisations and research foundations over the past ten years. To build on this, and to provide a stable source of supplementary funding in the future, the organisers welcome donations of any amount from individuals and institutions. This funding will be used primarily to support the participation of UK-based students in UK-Japan Winter Schools. If you are interested in making a donation, please contact any member of the current organising committee or scientific advisory committee. Payments may be made by UK cheque or international bank transfer to the UK-Japan Winter Schools bank account in the UK.




---

Last update: 24 September 2010