UK-Japan Winter School
Integrable Systems and Symmetry
University of Manchester, 7-10 January 2010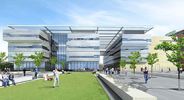 Course Lecturers:
Darryl Holm (Imperial College London)
Alexandre Mikhailov (University of Leeds)
Alexander Veselov (Loughborough University)

Guest Lecturers:
Andy Hone (University of Kent)
Sara Lombardo (University of Manchester)
Reiko Miyaoka (Tohoku University)
James Montaldi (University of Manchester)
Tadashi Tokieda (University of Cambridge)
Jing Ping Wang (University of Kent)
Hiroaki Yoshimura (Waseda University)

PROGRAMME
PARTICIPANTS
ABSTRACTS AND LECTURE NOTES OF COURSES AND LECTURES
REGISTRATION AND ACCOMMODATION
TRAVEL INFORMATION (ENGLISH)
TRAVEL INFORMATION (JAPANESE)



Organizing Committee:
Paul Glendinning (University of Manchester)
James Montaldi (University of Manchester)
Yoshihiro Ohnita (Osaka City University)
Alexander Veselov (Loughborough University)

Standing Organizing Committee for UK-Japan Winter Schools:
Jürgen Berndt (King's College London)
John Bolton (Durham University)
Martin Guest (Tokyo Metropolitan University)
Yoshiaki Maeda (Keio University)

Scientific (Advisory) Committee:
David Elworthy (University of Warwick)
Yuji Ito (Keio University)
Hideki Omori (Tokyo University of Science)
Miles Reid (University of Warwick)

INFORMATION ABOUT PREVIOUS UK-JAPAN WINTER SCHOOLS

Sponsors:







POSTGRADUATE CONFERENCE
There will be a "Tokyo-Manchester Postgraduate Mathematics Conference" on 11 January.
Students who would like to apply to give a short presentation should contact
James Montaldi (j.montaldi at manchester.ac.uk) or Martin Guest (martin at tmu.ac.jp).
Applications are welcome from beginners to advanced students, in any area of mathematics,
although priority will be given to areas related to the theme of the winter school.
Click here for further information.
---

Last update: 4 January 2010